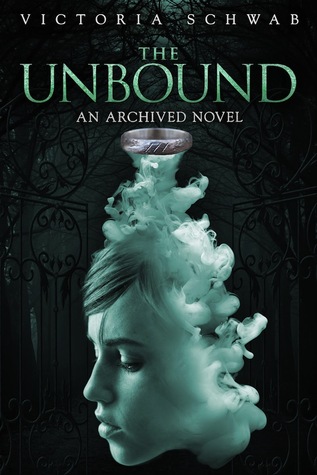 The Unbound
by Victoria Schwab
Series/Standalone: Series – The Archived #2
Genre: Paranormal, Mystery
Age Category: Young adult
Release Date: January 28th 2014
Rating: 4.5
Goodreads | Amazon
Imagine a place where the dead rest on shelves like books. Each body has a story to tell, a life seen in pictures that only Librarians can read. The dead are called Histories, and the vast realm in which they rest is the Archive.

Last summer, Mackenzie Bishop, a Keeper tasked with stopping violent Histories from escaping the Archive, almost lost her life to one. Now, as she starts her junior year at Hyde School, she's struggling to get her life back. But moving on isn't easy — not when her dreams are haunted by what happened. She knows the past is past, knows it cannot hurt her, but it feels so real, and when her nightmares begin to creep into her waking hours, she starts to wonder if she's really safe.

Meanwhile, people are vanishing without a trace, and the only thing they seem to have in common is Mackenzie. She's sure the Archive knows more than they are letting on, but before she can prove it, she becomes the prime suspect. And unless Mac can track down the real culprit, she'll lose everything, not only her role as Keeper, but her memories, and even her life. Can Mackenzie untangle the mystery before she herself unravels?

With stunning prose and a captivating mixture of action, romance, and horror, The Unbound delves into a richly imagined world where no choice is easy and love and loss feel like two sides of the same coin.
The Unbound was an amazing sequel to The Archived. It definitely wasn't a case of Second Book Syndrome, and there was action, suspense, drama and tension.
Mac was as hilarious and badass as she was in the first book. In this book, she also comes across as more human, due to her interactions with others. I also liked the addition of new characters like Cash, who was charming, Safia, who tried to be annoying but failed, Gavin, who was sweet and smart, and Amber, who was really friendly. And, there was a ton of Wesley Ayers in this book. #Wesftw
The characters from the first book also appear again. I really love Roland. He was like a father figure for Mac, always there whenever she needed help. Lyndsey doesn't appear much, but I love that she's trying to stay in touch with Mac. And there is Agatha, who is determined to make things rough for Mac.
The plot was also pretty good, and the execution was, as usual, brilliant. Schwab writes relatable MCs, swoonworthy love interests, and a tightly woven mystery. She has become one of my favorite authors. I absolutely cannot wait for The Returned!
Have you read this series? Or anything similar to it? What are your favorite paranormal books?