I was tagged by the wonderful Jenny @ World of a Bibliophile  for the Liebster Award! I have done this before, but because her questions are so awesome, I'm gonna answer them! Since most of the blogs I follow have already done this, I'm not gonna tag anyone. But if YOU want to do it, consider yourself tagged!
The Rules: 
Acknowledge the blog that nominated you and display the award.
Answer the 11 questions that the blog gives you.
Give 11 random facts about yourself.
Nominate 5-11 blogs that you think are deserving of the award that have less than 200 followers.
Let the blogs know you have nominated them.
Give them 11 questions to answer.
Here are my answers to Jenny's questions:
What inspired you to start your blog?
I started my blog because I love meeting new bookworms and discussing books! I wanted my own corner of the internet where I could post my thoughts about books 🙂
If there was one book to be adapted into a movie, which book would you like it to be? 
I've always thought that Cinder by Marissa Meyer would make a great movie! However, I do not want any directors to come near my baby 😦 They might mess it up 😦
Do you judge/purchase book by its cover?
Yeah, sometimes I do 😛
Since when did you start reading?
I've been reading on and off since my childhood, but I started only reading seriously when I was 12 😀
Whom do you ship the most? (Any characters from T.V or books)
Monica and Chandler from F.R.I.E.N.D.S will be my OTP forever and ever.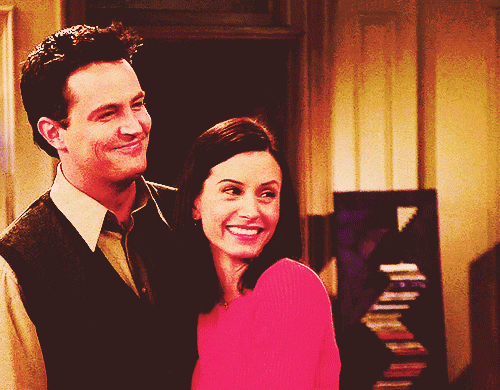 Top Bookish OTPs:
Rhys and Feyre from A Court of Mist and Fury by Sarah J Maas ❤
Mackenzie and Wesley from The Archived by Victoria Schwab ❤
Will + Jem + Tessa from The Infernal Devices by Cassandra Clare ❤ ( I kinda ship them all with each other 😛 )
Which is the one thing that creeps you out?
Insects! I cannot stand them. Especially the flying ones 😦
How much average time do you spend on reading in a day?
Maybe an hour? I'm not really sure.
Which is your all time favorite book?
I'm going to cheat here and name my all time favorite series 😛 It's Percy Jackson and the Olympians by Rick Riordan ❤
Which are the new releases your are most excited about?
And many, many more!
AND LET'S JUST TAKE A MINUTE TO APPRECIATE THE BEAUTY OF THESE COVERS
Especially Caraval and Strange The Dreamer. I could stare at them all day ❤
Your favorite authors?
Rick Riordan
J. K. Rowling
Kasie West
Janette Rallison
Sarah J Maas
Marissa Meyer
Victoria Schwab
And the list goes on 😀
What are you currently reading?
I just completed reading The Star Touched Queen by Roshani Chokshi and now I'm rereading Harry Potter and the Sorcerers' Stone 🙂
11 Facts About Me:
I love dogs ❤ Or any furry animal, for that matter 😀
I'm a vegetarian 🙂
One of my Bookish Bucket List goals is to go to BEA one year 😀
I am a HUGE fan of Taylor Swift!
Right now, my favorite song is Stand by You by Rachel Platten ❤
I play a little bit of guitar 😀
I'm insane about Marvel ❤
If I was a Disney princess, I'd probably be Rapunzel 😀
I'm 15 (and running out of facts 😛 )
I speak three languages ( English, Hindi and Telugu ).
My favorite season is winter!
This was so fun! Thanks for tagging me, Jenny!
And that's all for today. I hope you all enjoyed reading this post!