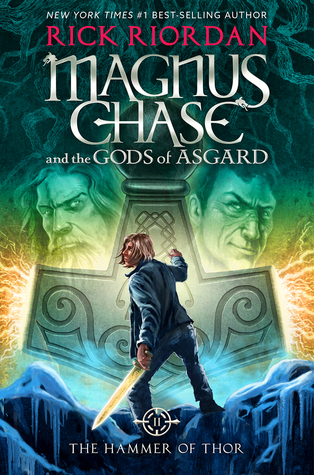 The Hammer of Thor
by Rick Riordan
Series/Standalone: Series – Magnus Chase and The Gods of Asgard #2
Age Category: Young Adult
Genre: Fantasy, Mythology
Release Date: October 4th, 2016
Rating: 5 stars
Thor's hammer is missing again. The thunder god has a disturbing habit of misplacing his weapon–the mightiest force in the Nine Worlds. But this time the hammer isn't just lost, it has fallen into enemy hands. If Magnus Chase and his friends can't retrieve the hammer quickly, the mortal worlds will be defenseless against an onslaught of giants. Ragnarok will begin. The Nine Worlds will burn. Unfortunately, the only person who can broker a deal for the hammer's return is the gods' worst enemy, Loki–and the price he wants is very high.
Rick Riordan's signature wit is back. His last two books haven't been my most favorite books of his, but this one definitely had me flailing throughout and The Hammer of Thor is now one of my most favorite books this year, right after ACOMAF ❤
The amounts of diversity in this book. With Samirah's religious faith playing an important role, and the introduction of gender fluid characters, there's a lot of diversity in this book, and it was actually done right for once. It didn't feel forced at any point, and all the characters felt so natural. That brings me to:
The characters. In the first book, it felt like Magnus was a parallel universe version of Percy, but in this book, he definitely shone. And so did all the other characters, including Sam, Amir, Alex, Blitz, Hearth, Jack (YES HE IS A SEPARATE CHARACTER) and the gang of Floor 19. The latest addition, Alex, was just awesome. I don't want to speak any more because of spoilers, but all the characters were just kickass. Also, Amir and Sam are SO SWEET! I ship them so hard.
The pace. From the first page to the last, there was never a slow moment. I could not put the book down once I started reading. All the fight scenes were awesome and the different worlds they travel to were shown very beautifully. Rick has made sure we do not get confused at any point, and I'm really grateful for that. Both the pace and the writing are awesome. This book definitely didn't suffer from Second Book Syndrome.
The chapter titles! 😛 If not for the above mentioned reasons, atleast read this gorgeous book for the chapter titles. Here's a small preview:
I Am Saved From Certain Death By Being Killed
Never Take a Bubble Bath With a Decapitated God
The Most Awkward Viking Luau Ever
What's a Guy Gotta Do to Get a Standing Ovation?
Samirah and Magnus Sitting in a Tree, T-A-L-K-I-N-G
If that doesn't grab your interest, I don't know what will. 😀
All in all, this was an engaging, fast-paced and gloriously sarcastic book and I recommend it with all my heart. GO READ IT. NOW.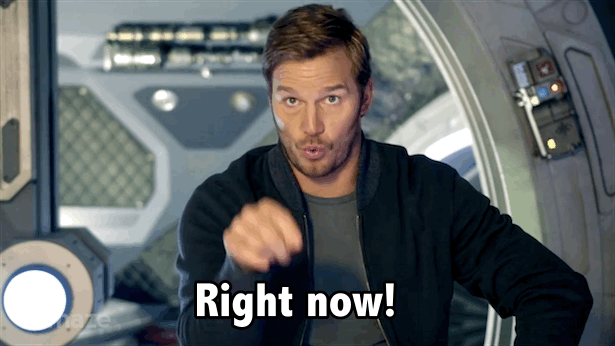 So have you read Magnus Chase and the Gods of Asgard? If you have, what did you think about it? As good as Uncle Rick's other books or not? If you haven't, why not? Read 'em!