Here's The Thing
by Emily O'Beirne
Series/ Standalone: Standalone
Genre: Contemporary, LGBT
Age category: Young Adult
Release Date: October 19th, 2016
Rating: 4.5 stars
I received this book from Ylva Publishing in exchange for a review. All thoughts and opinions are my own.
It's only for a year. That's what sixteen-year-old Zel keeps telling herself after moving to Sydney for her dad's work. She'll just wait it out until she gets back to New York and Prim, her epic crush/best friend, and the unfinished subway project. Even if Prim hasn't spoken to her since that day on Coney Island.

But Zel soon finds life in Sydney won't let her hide. There's her art teacher, who keeps forcing her to dig deeper. There's the band of sweet, strange misfits her cousin has forced her to join for a Drama project. And then there's the curiosity that is the always-late Stella.

As she waits for Prim to explain her radio silence and she begins to forge new friendships, Zel feels strung between two worlds. Finally, she must figure out how to move on while leaving no one behind.
Wow. This book is real cute.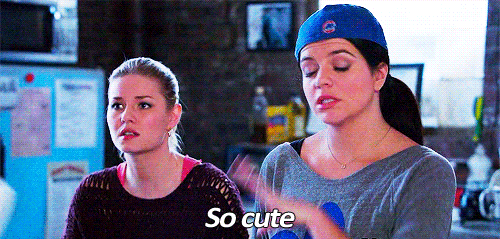 Here's The Thing follows the story of Zel, a teenage girl who has to move from New York to Sydney due to her parents' job.  It shows the struggle to trying to fit in again and again, and the way Zel adjusts to her new life in Sydney. It's a story of heartache, new friendships and acceptance.
I have to admit, I wasn't quite impressed by the start of the book. It felt a bit boring and I wasn't a fan of the 'speaking to the audience' type of narration. But as the story progressed, I fell in love with Zel and the rest of the gang.
Zelda is an amazing, smart and level headed character. She is quite comfortable with her sexual identity and doesn't make a huge deal of it. She sees people for who they are and is not as judgemental as other teens. The other characters, Prim, Antony, Michael, Ashani and Stella were also well developed. They each had their quirks and flaws and felt very real. Prim, a character I was not very impressed with in the beginning, grew on me and by the end I loved her too. Prim and Zel's subway adventures were quite fun.
O'Beirne's writing was quite good and the story flowed naturally. The narration changes from the present to flashbacks of Zel and Prim but it never felt confusing. Props to the amount of diversity present in this book too.
All in all, a very cute and feel good read! Definitely recommended 😀